Full-service print shop capable of handling your print fulfillment needs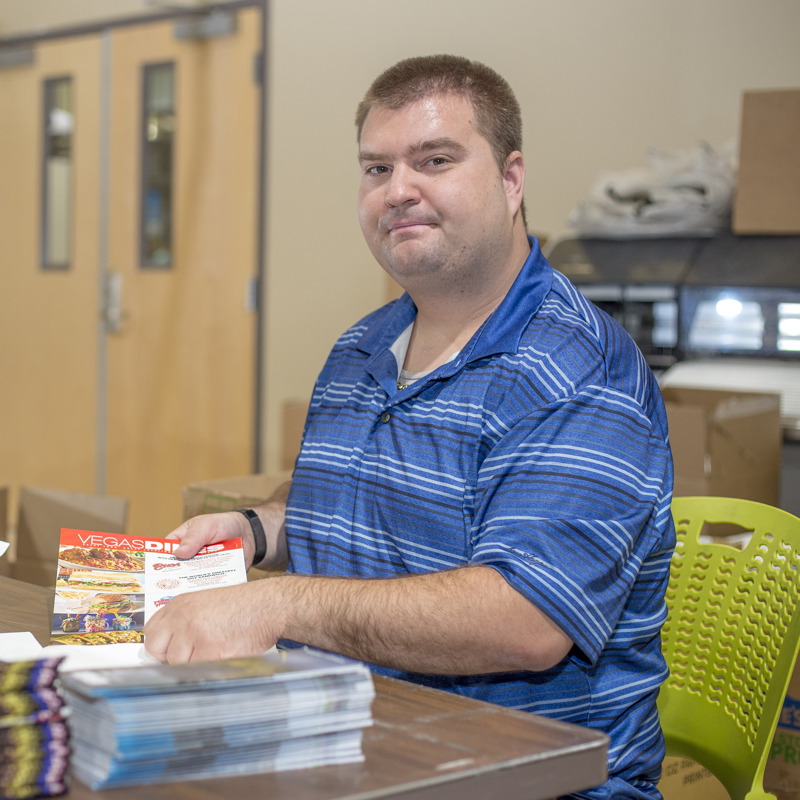 Make Opportunity Village your one-stop print marketing resource today!
Our full-service digital print and mail house is capable of handling a majority of your printing and mailing needs.
Whether it's designing a customized image for your campaign buttons, fashioning personalized stationary and event flyers, or getting your latest marking promotion collated, folded, stuffed and labeled for sending, our Engelstad Campus-based print house can help you deliver a message that drives real results.
Even the biggest jobs are no problem. We use the latest technology to get your job out the door by your deadline. From creating mail-lists, direct imaging, to folding tabbing, printing indicias, stamping and delivering the finished product to the Post Office. Staff can dedupe your mail list and sort zip codes, reducing costs and saving you money.
Our turn-around time, price and product quality is sure to make you happy, as is the feeling of knowing you're helping give a deserving individual with intellectual disabilities the chance to earn a paycheck.
Please complete the form below or call (702) 880-4030 for more information or to request a quote from Opportunity Village's Print Pals & Mail Masters.